CRM Application Development
Affordable CRM Application Development Solutions by Qodbex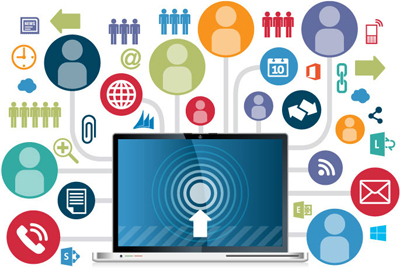 A Customer Relationship Management (CRM) solution is extremely important to the success of any business niche in . With right data collection and reporting, a CRM solution smartly tracks every customer interaction through offering insight into their requirements and behaviors, and constantly keeps a close watch over the requirements of your products and services.
When businesses transform these insights into exploitable business acumen, they get a competitive gain. But an unconnected CRM solution can just do so much earlier than the customization and add-ons are required. That is where Qodbex comes into action. Our Customer Relationship Management (CRM) specialists take benefit from the latest practices, techniques tools and technologies to develop bespoke CRM applications in that maintain your business processes while they grow.
Why Choose CRM Application Development Services By Qodbex?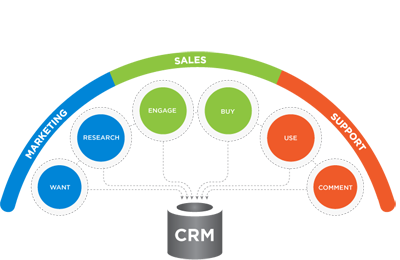 Develop a lucrative and flexible CRM application which scales while your business evolves.
Trim down the costs connected with the CRM application development, maintenance and improvements to your application.
Reduce the requirement to hire dedicated, skilled and experienced in-house CRM application developers.
Pick an ideal solution from onsite to on-order to cloud-based to meet your needs and budget limits.
Improved customer experience with businesses by total process lucidity and quicker transactions.
Resourceful management of customer data, past buying patterns and favorites.
Full managerial control over the CRM procedure with system intelligibility.
Improved insight into the sales team efficiency.
Automated alerts, reminders and e-mails so that no essential calls are being missed or delayed.
Spontaneous futures and customization choices particularly tailored for the sales or customer care personnel.
Handy market trends examination.
Our CRM applications can be handily used from multiple places and in multiple languages.
Flexibility and scalability to fulfill the evolving requirements of your company.
Employing Qodbex' resourceful CRM applications in your company can boost the productivity of your company's sales team and customer support team extensively and deliver our clients with an insight into the customer care and sales procedure. Numerous businesses still rely on the excel sheets to organize customer data that eventually tends to be extremely disarranged. Deploying our CRM applications can assist our clients attain, improved customer relations inexpensively.
Qodbex can create customized CRM application development services in for your company. After identifying with your accurate needs our team assesses different CRM tools available online and identifies the one which fits your needs and budget limits the best. We then further add extra features, personalize the interface and functionalities, build user profiles and deliver our clients a cost-effectively packaged solution which can be put to use right away. To talk to our CRM application development specialist in , contact us NOW.