Cost-Effective iPad App Development Services by Qodbex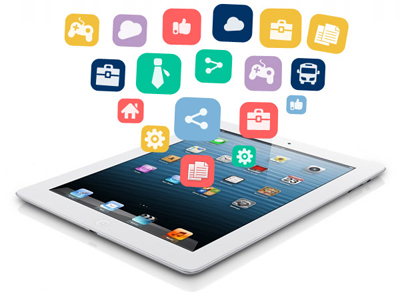 Several multi-talented and multifarious iPad applications have been overwhelming the mobile market with an incredible constancy. IPad apps strengthen your business and embrace it in good stead for the impulsive future, Qodbex trail for constant improvement and steadfastness of their clients' technology landscape.
Qodbex is a premier iPad application development company delivering top-quality, unique, handy and cost-effective iPad apps which generate enjoyable user experiences. With having massive experience and expertise of working on the iOS, our fully-committed iPad developers and designers create unique apps with striking designs and engaging animations. All iPad apps we develop are closely and double tested by our talented quality assurance team to make sure that the end-users can make use of the app without any hassles.
We chase past the standards to build a business value for your company which is easily assessable and constantly enlarging. The iPad applications we create encompass the most exceptional and fresh attributes which are understandable to the end user. While we take care of the furtherance of technology, user-friendliness is one of the most important factors which are always taken along and given close attention to.
Why choose Qodbex iPad Application Development Services?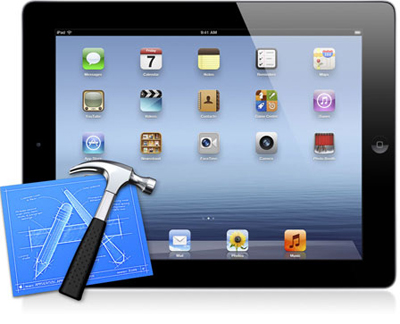 Our extremely experienced and dedicated team of iPad developers and mobile engineers will work on different iOS platform versions and device types to deliver the most exceptional iPad apps to our clients.
Our highly experienced and skilled iPad app design team will help you optimally make use of the huge screen space and other latest design features.
Right from conception, planning, design to app submission and the monetization, we have professionals to look after the whole project life-cycle.
Hundreds of APIs and other plug-n-play solutions to enable us create big projects quickly.
Advanced iPad app development practices and competent resource employment strategies and methodologies.
Deliver the most cost-effective, flexible and top-quality iPad app development solutions in .
Massive expertise and experience in developing fully customized iPad apps.
Quick turnaround time and launch to the market.
We test the app features comprehensively and delivers amazing user-experience.
Our complete intelligibility in work and exceptional project methodology assists our clients to reach their targeted solution on-time, as per their needs and budget limits. Interested to work with Qodbex? Feel free to know more and discuss all about your iPad app development project by getting in touch with us TODAY.