Enhance your Business's Productivity with Qodbex' Open Source Development Services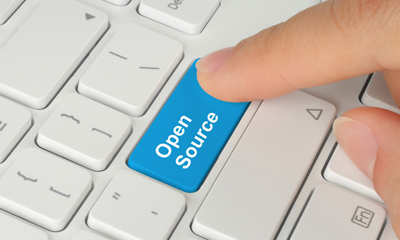 Open source development and personalization services have become an integral unit of the speedily and constantly growing IT industry. Open source technologies are now being extensively accepted by all the niches in because of their unmatched features such as lesser development cost, accessibility to regular updates, fast and disciplined execution and much more. Qodbex is one of the premier open source development services providers in and professionally caters to several meticulous technological demands of businesses in .
Qodbex has a fully-committed team of highly talented and experienced open source developers having years of expertise in executing open source platforms. We systematically evaluate our clients' intricate technical needs to understand the most proficient open source platform which successfully meets our clients' business goals thereby enhancing the overall business performance.
We leverage the all-embracing facilities of numerous open source tools and third party tools, right from popular CMS's such as WordPress, CS-Cart, Zen-Cart, Joomla, Magento, Drupal, OS-Commerce to the latest technologies like Facebook APIS, PHP 5, Zend, MYSQL, PhoneGap, CakePHP, Isotope, Jquery and much more.
Why Qodbex Open Source Development Services?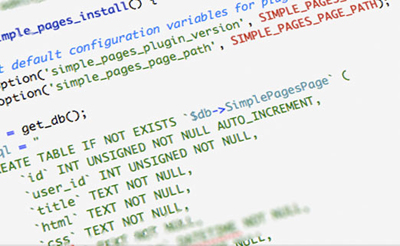 Fully committed team of talented open source developers.
Provide fully customized open source development solution to cater to our clients' business requirements.
Designed to the inner work with published interfaces and no hidden coding.
Analyze your target audience to use it as a foundation for developing an interactive design.
No hidden charges and additional expenses.
Project completion and delivery on the given time.
Facility to stay connected with our open source developers all the time.
Provide constant follow-ups about the development process to our clients for confirmation of project progressing in the right direction.
Open source technologies trims down the licensing charges.
Delivers improved performance and facilitates massive customization.
Delivers improved functionality and advanced dependability.
Offers extensive repository of plug-ins and modules.
User-friendly interface for webmaster.
Offers better flexibility, assured backward compatibility and needs less development time
Qodbex strives really hard to standardize the planning and implementation of open source solutions to deliver the most competent and reliable web solutions to each of our clients in . We have created some of the niche-best open source development solutions. We take great pride on having a proven track record of providing all our open source solutions precisely customized according to our client's requirements and budget limits right on time. Please feel free to contact us to know more about our open source development solutions and for further assistance.